Home Turn Your ERP into an eCommerce Powerhouse with Nomad
What is Nomad eCommerce?
Nomad eCommerce - Leader in B2B Commerce - is an eCommerce shopping cart application built to integrate with virtually any enterprise resource planning (ERP) solution, resulting in one set of complete and accurate information. Nomad eCommerce means:
Why Nomad?
Nomad eCommerce is built to create a free flow of information between eCommerce and ERP through APIs and ERP maps. This means that all information updated in your ERP is reflected in your eCommerce site with no manual reentry.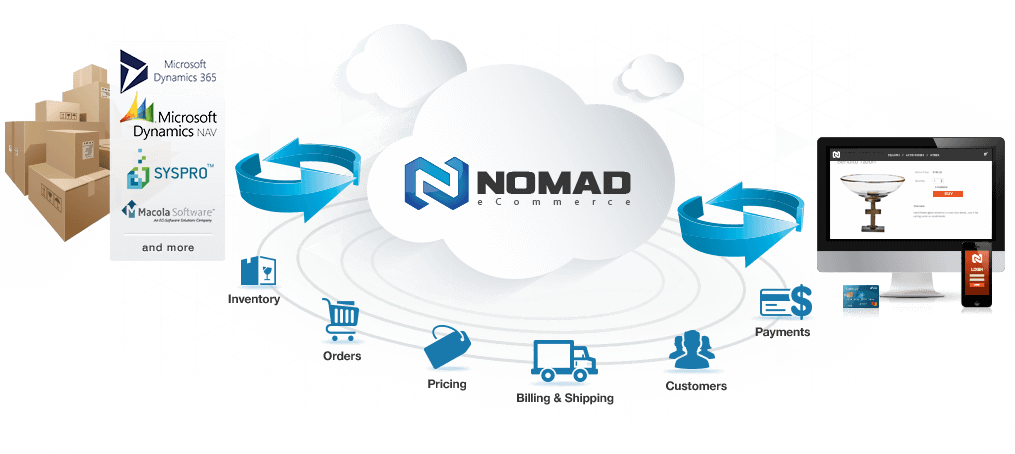 You'll Get:
A complex pre-calculated pricing algorithm table for all your pricing needs
Multiple prices can be shown on a per-customer basis
Easy-to-use online ordering experience
Seamless data sharing with Microsoft Dynamics
Customer portal featuring important order information
Analytics to drive sales visibility
Direct connection with your database of product and business information
Rich information displayed on your customer-facing eCommerce that helps set you up for SEO success